Valerie Oosterveld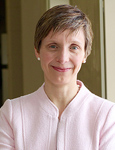 Associate Professor, Faculty of Law
B.Soc.Sc. (Ottawa), LL.B. (Toronto), L.L.M. and J.S.D. (Columbia)
vooster@uwo.ca
519-661-2111 ext 80037
Research Interests / Specializations:  International criminal accountability for genocide, crimes against humanity and war crimes;  truth and reconciliation commissions
Valerie Oosterveld is an associate professor in Law, with a teaching focus on international criminal law, international human rights law, international organizations and public international law. Prior to her involvement in academia, Oosterveld served as a legal advisor in the Canadian Government's Department of Foreign Affairs and International Trade's Legal Affairs Bureau. Her role was to provide legal advice related to crimes against humanity, accountability for genocidal crimes and other war crimes. She assisted in the development of, and negotiations related to, the Rome Statute, and worked to ensure gender sensitivity and to introduce a more prominent voice for victims.   Through DFAIT, Oosterveld also worked with the International Criminal Tribunals for Rwanda and the former Yugoslavia, and the Sierra Leone Special Court. 
Oosterveld's current research interests focus on sexual violence in Syria and Libya. More specifically, she studies sexual violence among men and boys, and its interrelation with sexual violence against women and girls.

For more information, visit her faculty page.