Chi Carmody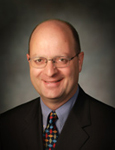 Associate Professor, Faculty of Law
LL.B. (Ottawa), L.L.M. (Michigan), S.J.D. (Georgetown)
ccarmody@uwo.ca
519-661-2111 ext 88437
Research Interests / Specializations:  International economic justice and public international law
Chi Carmody is an associate law professor whose research and teaching focuses heavily on areas of international trade law and international business transactions.

Carmody also serves as the Canadian director of the Canada-United States Law Institute, and is interested in how leading international countries, including Canada, implement the international legal system and international law. Carmody's current research suggests the World Trade Organization system can be a mechanism for justice, preventing conflict between countries in economic dispute.  He is working on a compound theory of community, justice and law with the World Trade Organization. This theory will discuss the culture of WTO law and reflect how the decisions made by the WTO can hinder or improve global distributive justice.
For more information, please visit his faculty page.